In the middle of April 2010, Bridgestone Cycle Co., Ltd. (president: Keiji Watanabe) will release a limited edition of the Citta compact sports bike consisting of 500 units in commemoration of our 60th anniversary.

The Citta represents the fifth model developed to commemorate Bridgestone Cycle's 60th anniversary, and it is a new sports bike for adults who wish to enjoy their free time in a cool manner that targets baby-boomers.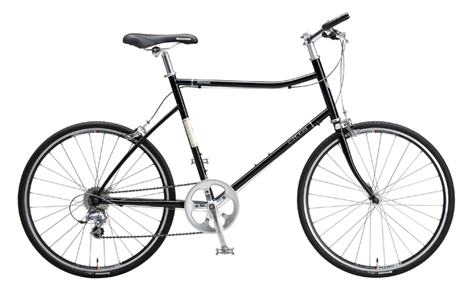 Piano Black Citta F

Background Behind the Development of the Citta
More and more people are riding sports bicycles nowadays as a method of commuting and relaxing during free time amidst the current ecology boom and the increasing cost of gasoline. However, this is mostly popular among people in their thirties and forties who favor road bikes with drop handlebars and flat handlebars, and the threshold for riding sports bicycles remains high for people concerned about fashion and style when cycling, which is especially true for the generation of baby boomers. We have therefore developed a sports bike for adults that places the emphasis on the handlebars, pedals, crank and other details while maintaining high-level functions to provide people with a bicycle that can easily be incorporated into their daily lifestyles and offer them both enjoyment and a sense of coolness.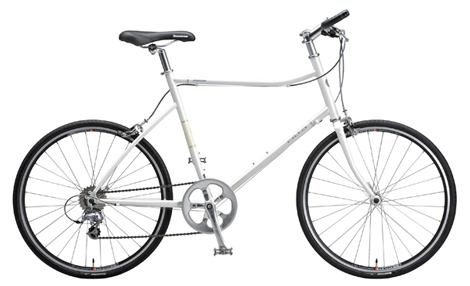 Sterling While Citta P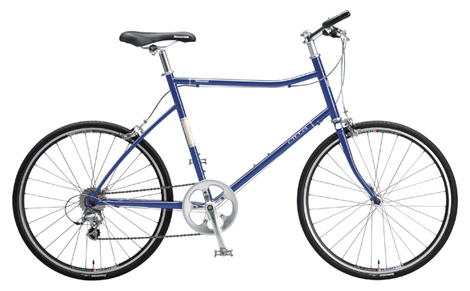 Cosmic Blue Citta P


Features of the Chitta
1. "24-inch wheels" that provide a light sense of cycling and easy control.
The diameter of the wheels is a small 24 inches, which provide a sense of lightness when turning corners and matches up perfectly with urban scenarios that require many turns. The 1-inch thick tires also help to produce this sense of lightness.

2. Diamond-shape Frame Made of CrMo
We have used CrMo (chrome and molybdenum) for this bicycle, as opposed to aluminum, which is the most common material for sports bikes, and the nostalgic thin steel piping and diamond-shaped frame give it a classical form. The curve in the crossbar also facilitates easy mounting and dismounting.

3. Bullhorn Handlebars
Equipped with bullhorn handlebars that enable the position of the grip to be changed in accordance with the riding style. This distinctive shape not only expresses a sense of simplicity, the unique impression it leaves also adds a sense of the bike being extraordinary.

4. Single Front Gear and 8-Speed Rear Gears
The overall specifications provide a simple appearance with a single front gear and 8-speed rear gears. The front gear is fitted with a double chain guard to allow the bicycle to be ridden without having to worry about cuffs getting caught.

5. Lightweight Aluminum Pedals
Fitted with compact, lightweight aluminum pedals. The pleasant silver color provides a sophisticated finish to the pedal area.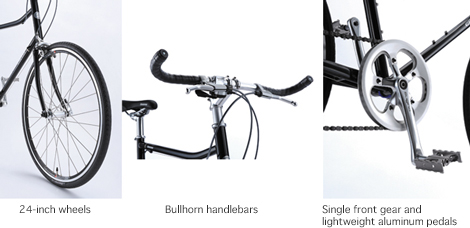 Overview of the Chitta
1. Product Name: Chitta
2. Product Configuration and Price

Type

Wheel Size

Transmission

Standard Cash
Retail Price
(including tax)

Frame Color

Weight

CTA24

24

8-speed

99,800 yen

F. Piano Black
P. Sterling White
P. Cosmic Blue

10.4kg
3. Sales Area: Nationwide
4. Date of Release: Mid-April
5. Sales Target: 500 units (limited edition)